Load Up, Snack On, and WIN
with IT&E and 76/Circle K
Make 2023 the year you do more with friends and family. Staying connected is more affordable than ever with powerful prepaid phones and services available right at your nearest 76/ Circle K.
Enjoy the performance of a flagship phone at a fraction of the price with the Samsung Galaxy A03s. Take stunning photos with this device's triple-lens camera system, see every vibrant detail with its 6.5-inch HD+ Infinity Display, and keep your data safe with a side fingerprint sensor for added security.
Prepaid services make it easy to access the internet, talk, and text with daily, weekly, and monthly plans designed to give you more value. Learn more about IT&E Prepaid Plans here.
Choose the A03s at 76/Circle K today for a FREE snack item and the chance to WIN 1 whole year of FREE Unlimited Prepaid Service!
Satisfy your cravings with FREE snacks with your phone purchase
You'll need a lot of energy to make and share memories. Get a FREE ice-cold Polar Pop, All-American Nathan's Hot Dog, OR a robust Circle K coffee when you bring home the awesome Samsung Galaxy A03s from 76/Circle K from January 3 to February 28, 2023.
Then, you'll be ready to take on the world with your new phone in your hand and the support of the best network in Guam and the Marianas.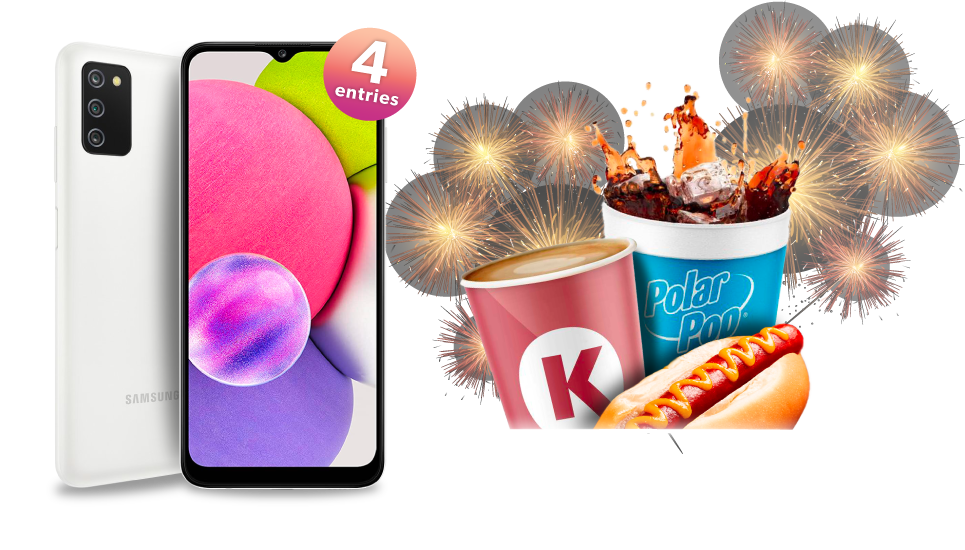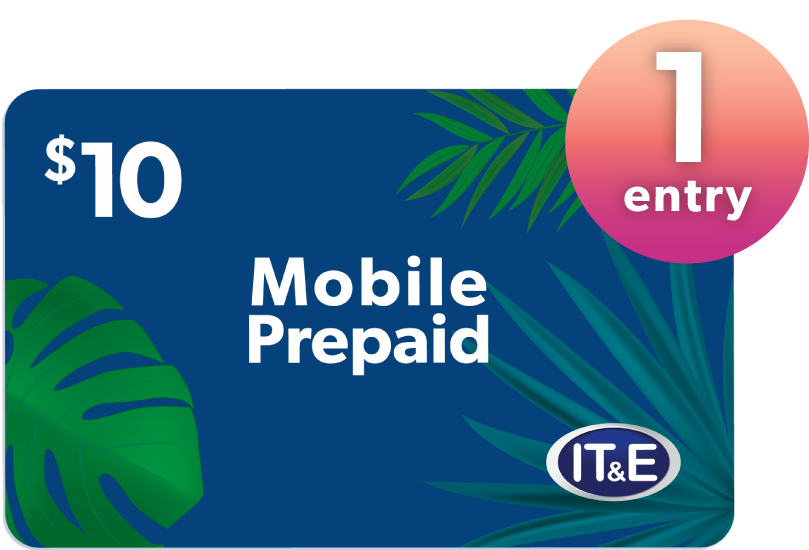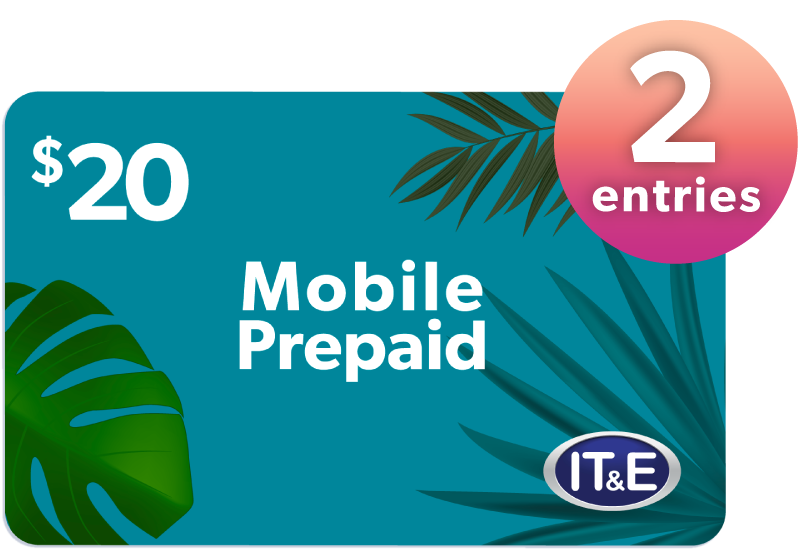 Win 1 Year of Unlimited Prepaid Service
That's right, load up and you could win 365 free days of gaming, streaming, and doing all the things you love to do online while staying in touch with who and what matters the most.
Two winners will be selected to each win 1 Year of Unlimited Prepaid Service when they make select prepaid purchases FROM 76/CIRCLE K ONLY from January 3 to February 28, 2023. That includes UNLIMITED DATA, local talk and text, calls to the U.S. & HOTSPOT!
Here's how to enter to win:
Earn 4 entries when you purchase the Samsung Galaxy A03s
Earn 2 entries when you buy and load a $20 IT&E Prepaid Card
Earn 1 entry when you buy and load a $10 IT&E Prepaid Card
The random raffle drawings will take place on February 3 and March 3, 2023.
FREQUENTLY ASKED QUESTIONS
What are the requirements to be entered into the raffle & receive promo item?
Customer must purchase Samsungs A03s to receive 4 entries and 1-76 Circle K promo item OR Customer must purchase & load $10/$20 prepaid cards within promo period to receive entries $10-1 entry & $20-2 entries
Are the Samsung A03s units locked to IT&E?
Yes, units are locked to IT&E. If customer would like to unlock, they must visit an IT&E location to pay $75 unlock fee. Our team will submit the request to unlock and advise customer once it has been completed. (Takes up to 48 hours to unlock)
Can a customer purchase any handset to avail of this promotion?
No, customer must purchase a Samsung A03s.
Can a customer receive promo 76 Circle K item & 4 raffle entries with Samsung A03s purchase?
Yes, customers will receive (4) entries and (1) 76 Circle K promo item.
Will the customers receive automated SMS entries for this raffle?
No, the 76 Circle K Rep will give customers the correct number of entries for their purchase and staple original receipt to entry forms. Customer will then fill out entries and place in drop box.