Plans and Services / Roaming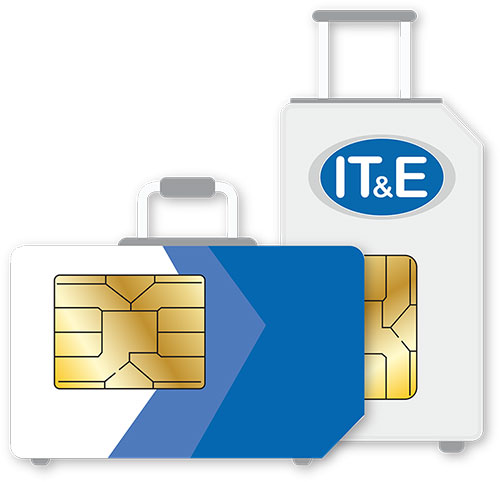 Stay connected even while you travel. For as low as $10 a day, use your local plan's data bucket when you travel to destinations all around the world.

Don't let the fear of expensive roaming changes ruin your trip abroad. You can be sure IT&E will strive to bring you the most competitive rates for all your data needs.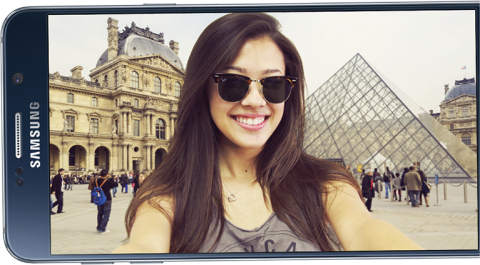 | Country | Carrier | Data per MB | Incoming Calls (per min) | Calls to Guam & CNMI  | Calls Within Country | Outgoing SMS |
| --- | --- | --- | --- | --- | --- | --- |
| Canada | Bell | $5 | $0.25 | $0.25 | $0.25 | $0.15 |
| Canada | Telus | $5 | $0.25 | $0.25 | $0.25 | $0.15 |
| Philippines | Globe | $10 per day | $0.5 | $0.5 | $0.3 | $0.15 |
| Philippines | Smart | Not Available | $0.5 | $2.25 | $0.5 | $0.28 |
| Japan | Softbank | $10 per day | $0.4 | $0.4 | $0.4 | $0.15 |
| Japan | NTT Docomo JP | $4 | $1.5 | $1.5 | $1 | $0.5 |
| Palau | PNCC | $0.55 | $0.75 | $0.75 | $0.75 | $0.2 |
| United States Of America | T-mobile | $10 per day | $0.25 | $0.25 | $0.25 | $0.1 |
| United States Of America | AT&T | $10 per day | $0.25 | $0.4 | $0.25 | $0.15 |
| South Korea | Sk Telecom | $10 per day | $0.45 | $0.45 | $0.45 | $0.2 |
| South Korea | Kt Corp | $10 per day | $0.45 | $0.45 | $0.45 | $0.2 |
| Taiwan | Taiwanstar | $0.55 | $0.45 | $0.45 | $0.45 | $0.2 |
| Thailand | Ais | $0.45 | $0.45 | $0.45 | $0.45 | $0.2 |
| Hong Kong | Hkt | $0.5 | $0.45 | $0.45 | $0.45 | $0.25 |
| China | Unicom | $1 | $0.5 | $0.5 | $0.5 | $0.2 |
| Afghanistan | Vodafone | $9.93 | $0.99 | $1.75 | $2.75 | $0.4 |
| Albania | Vodafone | $9.93 | $0.99 | $1.75 | $1.75 | $0.4 |
| Alberta | Vodafone | $9.93 | $0.99 | $1.75 | $0.99 | $0.4 |
| Algeria | Vodafone | $9.93 | $0.99 | $1.75 | $2.75 | $0.4 |
| American Samoa | Vodafone | $9.93 | $0.99 | $1.75 | $1.75 | $0.4 |
| Andorra | Vodafone | $9.93 | $0.99 | $1.75 | $1.75 | $0.4 |
| Angola | Vodafone | $9.93 | $0.99 | $1.75 | $2.75 | $0.4 |
| Anguilla | Vodafone | $9.93 | $0.99 | $1.75 | $3.25 | $0.4 |
| Antigua | Vodafone | $9.93 | $0.99 | $1.75 | $2.75 | $0.4 |
| Argentina | Vodafone | $9.93 | $0.99 | $1.75 | $2.75 | $0.4 |
| Armenia | Vodafone | $9.93 | $0.99 | $1.75 | $3.25 | $0.4 |
| Aruba | Vodafone | $9.93 | $0.99 | $1.75 | $2.75 | $0.4 |
| Australia | Optus | $10 per day | $0.5 | $0.5 | $0.5 | $0.2 |
| Austria | Vodafone | $10 per day | $0.99 | $1.75 | $1.75 | $0.4 |
| Azerbaijan | Vodafone | $9.93 | $0.99 | $1.75 | $3.25 | $0.4 |
| British Columbia | Vodafone | $9.93 | $0.99 | $1.75 | $0.99 | $0.4 |
| Bahamas | Vodafone | $9.93 | $0.99 | $1.75 | $3.25 | $0.4 |
| Bahrain | Vodafone | $9.93 | $0.99 | $1.75 | $2.75 | $0.4 |
| Bangladesh | Vodafone | $9.93 | $0.99 | $1.75 | $1.75 | $0.4 |
| Barbados | Vodafone | $9.93 | $0.99 | $1.75 | $2.75 | $0.4 |
| Belarus | Vodafone | $9.93 | $0.99 | $1.75 | $1.75 | $0.4 |
| Belgium | Vodafone | $9.93 | $0.99 | $1.75 | $1.75 | $0.4 |
| Belize | Vodafone | $9.93 | $0.99 | $1.75 | $3.25 | $0.4 |
| Benin | Vodafone | $9.93 | $0.99 | $1.75 | $3.25 | $0.4 |
| Bermuda | Vodafone | $9.93 | $0.99 | $1.75 | $2.75 | $0.4 |
| Bhutan | Vodafone | $9.93 | $0.99 | $1.75 | $3.25 | $0.4 |
| Bolivia | Vodafone | $9.93 | $0.99 | $1.75 | $2.75 | $0.4 |
| Bosnia And Herzegowina | Vodafone | $9.93 | $0.99 | $1.75 | $1.75 | $0.4 |
| Botswana | Vodafone | $9.93 | $0.99 | $1.75 | $2.75 | $0.4 |
| British Virgin Islands | Vodafone | $9.93 | $0.99 | $1.75 | Rate Not Available | $0.4 |
| Brazil | Vodafone | $9.93 | $0.99 | $1.75 | $2.75 | $0.4 |
| Brunei Darussalam | Vodafone | $9.93 | $0.99 | $1.75 | $1.75 | $0.4 |
| Bulgaria | Vodafone | $9.93 | $0.99 | $1.75 | $1.75 | $0.4 |
| Burkina Faso | Vodafone | $9.93 | $0.99 | $1.75 | $2.75 | $0.4 |
| Burundi | Vodafone | $9.93 | $0.99 | $1.75 | $2.75 | $0.4 |
| Cambodia | Vodafone | $10 per day | $0.99 | $1.75 | $3.25 | $0.4 |
| Cameroon | Vodafone | $9.93 | $0.99 | $1.75 | $3.25 | $0.4 |
| Cape Verde | Vodafone | $9.93 | $0.99 | $1.75 | $3.25 | $0.4 |
| Cayman Islands | Vodafone | $9.93 | $0.99 | $1.75 | $2.75 | $0.4 |
| Central African Republic | Vodafone | $9.93 | $0.99 | $1.75 | $2.75 | $0.4 |
| Chad | Vodafone | $9.93 | $0.99 | $1.75 | $2.75 | $0.4 |
| Chile | Vodafone | $9.93 | $0.99 | $1.75 | $2.75 | $0.4 |
| Colombia | Vodafone | $9.93 | $0.99 | $1.75 | $2.75 | $0.4 |
| Congo | Vodafone | $9.93 | $0.99 | $1.75 | $2.75 | $0.4 |
| Congo | Vodafone | $9.93 | $0.99 | $1.75 | $2.75 | $0.4 |
| Cook Islands | Vodafone | $9.93 | $0.99 | $1.75 | $1.75 | $0.4 |
| Costa Rica | Vodafone | $9.93 | $0.99 | $1.75 | $2.75 | $0.4 |
| Croatia | Vodafone | $9.93 | $0.99 | $1.75 | $1.5 | $0.4 |
| Cuba | Vodafone | $9.93 | $0.99 | $1.75 | $3.25 | $0.4 |
| Cyprus | Vodafone | $9.93 | $0.99 | $1.75 | $1.75 | $0.4 |
| Czech Republic | Vodafone | $9.93 | $0.99 | $1.75 | $1.75 | $0.4 |
| Denmark | Vodafone | $9.93 | $0.99 | $1.75 | $1.75 | $0.4 |
| Diego Garcia | Vodafone | $9.93 | $0.99 | $1.75 | $2.75 | $0.4 |
| Djibouti | Vodafone | $9.93 | $0.99 | $1.75 | $2.75 | $0.4 |
| Dominican Republic | Vodafone | $9.93 | $0.99 | $1.75 | $2.75 | $0.4 |
| Dominica | Vodafone | $9.93 | $0.99 | $1.75 | $2.75 | $0.4 |
| East Timor | Vodafone | $9.93 | $0.99 | $1.75 | Rate Not Available | $0.4 |
| Ecuador | Vodafone | $9.93 | $0.99 | $1.75 | $2.75 | $0.4 |
| Egypt | Vodafone | $9.93 | $0.99 | $1.75 | $2.75 | $0.4 |
| El Salvador | Vodafone | $9.93 | $0.99 | $1.75 | $2.75 | $0.4 |
| Equatorial Guinea | Vodafone | $9.93 | $0.99 | $1.75 | $2.75 | $0.4 |
| Eritrea | Vodafone | $9.93 | $0.99 | $1.75 | $2.75 | $0.4 |
| Estonia | Vodafone | $9.93 | $0.99 | $1.75 | $1.75 | $0.4 |
| Ethiopia | Vodafone | $9.93 | $0.99 | $1.75 | $2.75 | $0.4 |
| Falkland Islands (malvinas) | Vodafone | $9.93 | $0.99 | $1.75 | $2.75 | $0.4 |
| Faroe Islands | Vodafone | $9.93 | $0.99 | $1.75 | $1.75 | $0.4 |
| Fiji | Vodafone | $10 per day | $0.50 | $0.50 | $0.50 | $0.2 |
| Finland | Vodafone | $9.93 | $0.99 | $1.75 | $1.75 | $0.4 |
| France | Orange | $10 per day | $0.25 | $0.25 | $0.25 | $0.15 |
| French Guiana | Vodafone | $9.93 | $0.99 | $1.75 | $1.75 | $0.4 |
| French Polynesia | Vodafone | $9.93 | $0.99 | $1.75 | $1.75 | $0.4 |
| FSM | FSMTC | Not Available | $2 | $2 | $2 | $0.5 |
| Gabon | Vodafone | $9.93 | $0.99 | $1.75 | $2.75 | $0.4 |
| Gambia | Vodafone | $9.93 | $0.99 | $1.75 | $2.75 | $0.4 |
| Georgia | Vodafone | $9.93 | $0.99 | $1.75 | $0.99 | $0.4 |
| Germany | Vodafone | $9.93 | $0.99 | $1.75 | $1.75 | $0.4 |
| Ghana | Vodafone | $9.93 | $0.99 | $1.75 | $2.75 | $0.4 |
| Gibraltar | Vodafone | $9.93 | $0.99 | $1.75 | $1.75 | $0.4 |
| Greece | Vodafone | $9.93 | $0.99 | $1.75 | $1.75 | $0.4 |
| Greenland | Vodafone | $9.93 | $0.99 | $1.75 | $1.75 | $0.4 |
| Grenada | Vodafone | $9.93 | $0.99 | $1.75 | $2.75 | $0.4 |
| Guadeloupe | Vodafone | $9.93 | $0.99 | $1.75 | $2.75 | $0.4 |
| Guatemala | Vodafone | $9.93 | $0.99 | $1.75 | $2.75 | $0.4 |
| Guinea | Vodafone | $9.93 | $0.99 | $1.75 | $3.25 | $0.4 |
| Guinea-bissau | Vodafone | $9.93 | $0.99 | $1.75 | $3.25 | $0.4 |
| Guyana | Vodafone | $9.93 | $0.99 | $1.75 | $2.75 | $0.4 |
| Haiti | Vodafone | $9.93 | $0.99 | $1.75 | $2.75 | $0.4 |
| Honduras | Vodafone | $9.93 | $0.99 | $1.75 | $3.25 | $0.4 |
| Hungary | Vodafone | $9.93 | $0.99 | $1.75 | $1.75 | $0.4 |
| Iceland | Vodafone | $9.93 | $0.99 | $1.75 | $1.75 | $0.4 |
| India | Vodafone | $10 per day | $0.99 | $1.75 | $1.75 | $0.4 |
| Indonesia | Vodafone | $9.93 | $0.99 | $1.75 | $1.75 | $0.4 |
| Inmarsat (atlantic Ocean-east) | Vodafone | $9.93 | $0.99 | $1.75 | Rate Not Available | $0.4 |
| Inmarsat (atlantic Ocean-west) | Vodafone | $9.93 | $0.99 | $1.75 | Rate Not Available | $0.4 |
| Inmarsat (indian Ocean) | Vodafone | $9.93 | $0.99 | $1.75 | Rate Not Available | $0.4 |
| Inmarsat (pacific Ocean) | Vodafone | $9.93 | $0.99 | $1.75 | Rate Not Available | $0.4 |
| Iran (islamic Republic Of) | Vodafone | $9.93 | $0.99 | $1.75 | $3.25 | $0.4 |
| Iraq | Vodafone | $9.93 | $0.99 | $1.75 | $2.75 | $0.4 |
| Ireland | Vodafone | $9.93 | $0.99 | $1.75 | $1.75 | $0.4 |
| Israel | Vodafone | $9.93 | $0.99 | $1.75 | $2.75 | $0.4 |
| Italy | Vodafone | $9.93 | $0.99 | $1.75 | $1.75 | $0.4 |
| Jamaica | Vodafone | $9.93 | $0.99 | $1.75 | $2.75 | $0.4 |
| Jordan | Vodafone | $9.93 | $0.99 | $1.75 | $2.75 | $0.4 |
| Kazakhstan | Vodafone | $9.93 | $0.99 | $1.75 | Rate Not Available | $0.4 |
| Kenya | Vodafone | $9.93 | $0.99 | $1.75 | $2.75 | $0.4 |
| Kiribati | Vodafone | $9.93 | $0.99 | $1.75 | $1.75 | $0.4 |
| Kuwait | Vodafone | $9.93 | $0.99 | $1.75 | $2.75 | $0.4 |
| Kyrgyzstan | Vodafone | $9.93 | $0.99 | $1.75 | $3.25 | $0.4 |
| Latvia | Vodafone | $9.93 | $0.99 | $1.75 | $1.75 | $0.4 |
| Lebanon | Vodafone | $9.93 | $0.99 | $1.75 | $2.75 | $0.4 |
| Lesotho | Vodafone | $9.93 | $0.99 | $1.75 | $2.75 | $0.4 |
| Liberia | Vodafone | $9.93 | $0.99 | $1.75 | $2.75 | $0.4 |
| Libyan Arab Jamahiriya | Vodafone | $9.93 | $0.99 | $1.75 | $3.25 | $0.4 |
| Liechtenstein | Vodafone | $9.93 | $0.99 | $1.75 | $1.75 | $0.4 |
| Lithuania | Vodafone | $9.93 | $0.99 | $1.75 | $1.75 | $0.4 |
| Luxembourg | Vodafone | $9.93 | $0.99 | $1.75 | $1.75 | $0.4 |
| Macau | Vodafone | $9.93 | $0.99 | $1.75 | $1.75 | $0.4 |
| Macedonia | Vodafone | $9.93 | $0.99 | $1.75 | $1.75 | $0.4 |
| Madagascar | Vodafone | $9.93 | $0.99 | $1.75 | $3.25 | $0.4 |
| Malawi | Vodafone | $9.93 | $0.99 | $1.75 | $2.75 | $0.4 |
| Malaysia | Vodafone | $9.93 | $0.99 | $1.75 | $1.75 | $0.4 |
| Maldives | Vodafone | $9.93 | $0.99 | $1.75 | $3.25 | $0.4 |
| Mali | Vodafone | $9.93 | $0.99 | $1.75 | $3.25 | $0.4 |
| Malta | Vodafone | $9.93 | $0.99 | $1.75 | $1.75 | $0.4 |
| Manitoba | Vodafone | $9.93 | $0.99 | $1.75 | $0.99 | $0.4 |
| Marshall Islands | Vodafone | $9.93 | $0.99 | $1.75 | $1.75 | $0.4 |
| Maritime (Cruise Ships) | AT&T | $20 | $2.5 | $4 | $4 | $0.85 |
| Martinique | Vodafone | $9.93 | $0.99 | $1.75 | $2.75 | $0.4 |
| Mauritania | Vodafone | $9.93 | $0.99 | $1.75 | $2.75 | $0.4 |
| Mauritius | Vodafone | $9.93 | $0.99 | $1.75 | $2.75 | $0.4 |
| Mayotte | Vodafone | $9.93 | $0.99 | $1.75 | $2.75 | $0.4 |
| Mexico | Vodafone | $9.93 | $0.99 | $1.75 | $2.75 | $0.4 |
| Micronesia | Vodafone | $9.93 | $0.99 | $1.75 | $1.75 | $0.4 |
| Moldova, Republic Of | Vodafone | $9.93 | $0.99 | $1.75 | $1.75 | $0.4 |
| Monaco | Vodafone | $9.93 | $0.99 | $1.75 | $1.75 | $0.4 |
| Mongolia | Vodafone | $9.93 | $0.99 | $1.75 | $3.25 | $0.4 |
| Montserrat | Vodafone | $9.93 | $0.99 | $1.75 | $2.75 | $0.4 |
| Morocco | Vodafone | $9.93 | $0.99 | $1.75 | $2.75 | $0.4 |
| Mozambique | Vodafone | $9.93 | $0.99 | $1.75 | $2.75 | $0.4 |
| Myanmar | Vodafone | $9.93 | $0.99 | $1.75 | $1.75 | $0.4 |
| New Brunswick | Vodafone | $9.93 | $0.99 | $1.75 | $0.99 | $0.4 |
| Namibia | Vodafone | $9.93 | $0.99 | $1.75 | $2.75 | $0.4 |
| Nauru | Vodafone | $9.93 | $0.99 | $1.75 | $3.25 | $0.4 |
| Nepal | Vodafone | $9.93 | $0.99 | $1.75 | $1.75 | $0.4 |
| Netherlands | Vodafone | $9.93 | $0.99 | $1.75 | $1.75 | $0.4 |
| Netherlands Antilles | Vodafone | $9.93 | $0.99 | $1.75 | $2.75 | $0.4 |
| New Caledonia | Vodafone | $9.93 | $0.99 | $1.75 | $1.75 | $0.4 |
| New Zealand | Vodafone | $9.93 | $0.99 | $1.75 | $1.75 | $0.4 |
| New Zealand | 2 Degrees | $0.5 | $0.5 | $0.5 | $0.5 | $0.2 |
| Newfoundland | Vodafone | $9.93 | $0.99 | $1.75 | $0.99 | $0.4 |
| Nicaragua | Vodafone | $9.93 | $0.99 | $1.75 | $2.75 | $0.4 |
| Niger | Vodafone | $9.93 | $0.99 | $1.75 | $2.75 | $0.4 |
| Nigeria | Vodafone | $9.93 | $0.99 | $1.75 | $2.75 | $0.4 |
| Niue | Vodafone | $9.93 | $0.99 | $1.75 | $3.25 | $0.4 |
| Norfolk Island | Vodafone | $9.93 | $0.99 | $1.75 | Rate Not Available | $0.4 |
| North Korea | Vodafone | $9.93 | $0.99 | $1.75 | $1.75 | $0.4 |
| Northwest Territory | Vodafone | $9.93 | $0.99 | $1.75 | $0.99 | $0.4 |
| Norway | Vodafone | $9.93 | $0.99 | $1.75 | $1.75 | $0.4 |
| Nova Scotia | Vodafone | $9.93 | $0.99 | $1.75 | $0.99 | $0.4 |
| Oman | Vodafone | $9.93 | $0.99 | $1.75 | $2.75 | $0.4 |
| Ontario | Vodafone | $9.93 | $0.99 | $1.75 | $0.99 | $0.4 |
| Pakistan | Vodafone | $9.93 | $0.99 | $1.75 | $2.75 | $0.4 |
| Palestinian Territory | Vodafone | $9.93 | $0.99 | $1.75 | $3.25 | $0.4 |
| Panama | Vodafone | $9.93 | $0.99 | $1.75 | $2.75 | $0.4 |
| Papua New Guinea | Vodafone | $9.93 | $0.99 | $1.75 | $1.75 | $0.4 |
| Paraguay | Vodafone | $9.93 | $0.99 | $1.75 | $2.75 | $0.4 |
| Peru | Vodafone | $9.93 | $0.99 | $1.75 | $2.75 | $0.4 |
| Poland | Vodafone | $9.93 | $0.99 | $1.75 | $1.75 | $0.4 |
| Portugal | Vodafone | $9.93 | $0.99 | $1.75 | $1.75 | $0.4 |
| Puerto Rico | Vodafone | $9.93 | $0.99 | $1.75 | Rate Not Available | $0.4 |
| Qatar | Vodafone | $9.93 | $0.99 | $1.75 | $2.75 | $0.4 |
| Quebec | Vodafone | $9.93 | $0.99 | $1.75 | $0.99 | $0.4 |
| Reunion Islands | Vodafone | $9.93 | $0.99 | $1.75 | $2.75 | $0.4 |
| Romania | Vodafone | $9.93 | $0.99 | $1.75 | $1.75 | $0.4 |
| Russian Federation | Vodafone | $9.93 | $0.99 | $1.75 | $3.25 | $0.4 |
| Rwanda | Vodafone | $9.93 | $0.99 | $1.75 | $2.75 | $0.4 |
| San Marino | Vodafone | $9.93 | $0.99 | $1.75 | $1.75 | $0.4 |
| Sao Tome And Principe | Vodafone | $9.93 | $0.99 | $1.75 | $2.75 | $0.4 |
| Saskatchewan | Vodafone | $9.93 | $0.99 | $1.75 | $0.99 | $0.4 |
| Saudi Arabia | Vodafone | $9.93 | $0.99 | $1.75 | $2.75 | $0.4 |
| Senegal | Vodafone | $9.93 | $0.99 | $1.75 | $3.25 | $0.4 |
| Seychelles | Vodafone | $9.93 | $0.99 | $1.75 | $2.75 | $0.4 |
| Sierra Leone | Vodafone | $9.93 | $0.99 | $1.75 | $2.75 | $0.4 |
| Singapore | Vodafone | $10 per day | $0.99 | $1.75 | $1.75 | $0.4 |
| Singapore | Singtel | $5 | $0.5 | $0.5 | $0.5 | $0.2 |
| Slovakia (slovak Republic) | Vodafone | $9.93 | $0.99 | $1.75 | $1.75 | $0.4 |
| Slovenia | Vodafone | $9.93 | $0.99 | $1.75 | $1.75 | $0.4 |
| Solomon Islands | Vodafone | $9.93 | $0.99 | $1.75 | $1.75 | $0.4 |
| Somalia | Vodafone | $9.93 | $0.99 | $1.75 | $2.75 | $0.4 |
| South Africa | Vodafone | $9.93 | $0.99 | $1.75 | $2.75 | $0.4 |
| Spain | Vodafone | $9.93 | $0.99 | $1.75 | $1.75 | $0.4 |
| Sri Lanka | Vodafone | $9.93 | $0.99 | $1.75 | $1.75 | $0.4 |
| St Kitts | Vodafone | $9.93 | $0.99 | $1.75 | Rate Not Available | $0.4 |
| St Lucia | Vodafone | $9.93 | $0.99 | $1.75 | Rate Not Available | $0.4 |
| St Vincent | Vodafone | $9.93 | $0.99 | $1.75 | Rate Not Available | $0.4 |
| St. Helena | Vodafone | $9.93 | $0.99 | $1.75 | $2.75 | $0.4 |
| St. Maarten | Vodafone | $9.93 | $0.99 | $1.75 | Rate Not Available | $0.4 |
| St. Pierre And Miquelon | Vodafone | $9.93 | $0.99 | $1.75 | $2.75 | $0.4 |
| Sudan | Vodafone | $9.93 | $0.99 | $1.75 | $2.75 | $0.4 |
| Suriname | Vodafone | $9.93 | $0.99 | $1.75 | $2.75 | $0.4 |
| Swaziland | Vodafone | $9.93 | $0.99 | $1.75 | $2.75 | $0.4 |
| Sweden | Vodafone | $9.93 | $0.99 | $1.75 | $1.75 | $0.4 |
| Switzerland | Vodafone | $9.93 | $0.99 | $1.75 | $1.75 | $0.4 |
| Syrian Arab Republic | Vodafone | $9.93 | $0.99 | $1.75 | $2.75 | $0.4 |
| Taiwan | Vodafone | $10 per day | $0.99 | $1.75 | $1.75 | $0.4 |
| Tajikistan | Vodafone | $9.93 | $0.99 | $1.75 | $3.25 | $0.4 |
| Tanzania, United Republic Of | Vodafone | $9.93 | $0.99 | $1.75 | $3.25 | $0.4 |
| Thailand | Vodafone | $10 per day | $0.99 | $1.75 | $1.75 | $0.4 |
| Togo | Vodafone | $9.93 | $0.99 | $1.75 | $2.75 | $0.4 |
| Tokelau | Vodafone | $9.93 | $0.99 | $1.75 | $3.25 | $0.4 |
| Tonga | Vodafone | $9.93 | $0.99 | $1.75 | $1.75 | $0.4 |
| Trinidad&tobago | Vodafone | $9.93 | $0.99 | $1.75 | Rate Not Available | $0.4 |
| Tunisia | Vodafone | $9.93 | $0.99 | $1.75 | $2.75 | $0.4 |
| Turkey | Vodafone | $9.93 | $0.99 | $1.75 | $1.75 | $0.4 |
| Turkmenistan | Vodafone | $9.93 | $0.99 | $1.75 | $3.25 | $0.4 |
| Turks/caicos | Vodafone | $9.93 | $0.99 | $1.75 | Rate Not Available | $0.4 |
| Tuvalu | Vodafone | $9.93 | $0.99 | $1.75 | $3.25 | $0.4 |
| Uganda | Vodafone | $9.93 | $0.99 | $1.75 | $2.75 | $0.4 |
| Ukraine | Vodafone | $9.93 | $0.99 | $1.75 | $3.25 | $0.4 |
| United Arab Emirates | Vodafone | $9.93 | $0.99 | $1.75 | $2.75 | $0.4 |
| United Kingdom | Vodafone | $10 per day | 0.99 | $1.75 | $1.75 | $0.4 |
| United Kingdom | Hutchison | $10 per day | $0.5 | $0.5 | $0.5 | $0.2 |
| Uruguay | Vodafone | $9.93 | $0.99 | $1.75 | $2.75 | $0.4 |
| Uzbekistan | Vodafone | $9.93 | $0.99 | $1.75 | $3.25 | $0.4 |
| Vanuatu | Vodafone | $9.93 | $0.99 | $1.75 | $1.75 | $0.4 |
| Venezuela | Vodafone | $9.93 | $0.99 | $1.75 | $3.25 | $0.4 |
| Vietnam | Vodafone | $9.93 | $0.99 | $1.75 | $1.75 | $0.4 |
| Wallis And Futuna Islands | Vodafone | $9.93 | $0.99 | $1.75 | $3.25 | $0.4 |
| Western Samoa | Vodafone | $9.93 | $0.99 | $1.75 | $1.75 | $0.4 |
| Yemen | Vodafone | $9.93 | $0.99 | $1.75 | $2.75 | $0.4 |
| Zambia | Vodafone | $9.93 | $0.99 | $1.75 | $2.75 | $0.4 |
| Zimbabwe | Vodafone | $9.93 | $0.99 | $1.75 | $3.25 | $0.4 |