Plans and Services / MyBilling
Manage your wireless services faster and easier
Avoid the line and pay online!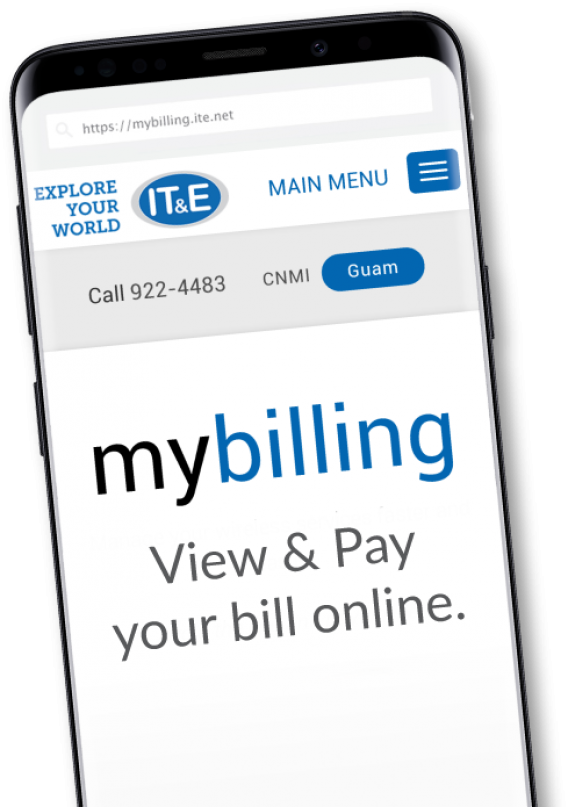 How to Enroll in MyBilling
Step 1

In your web browser go to mybilling.ite.net
Select Enroll An Account
Step 2

Enter your account number, phone number, CPNI phrase, and create a username.
Select Submit.
Step 3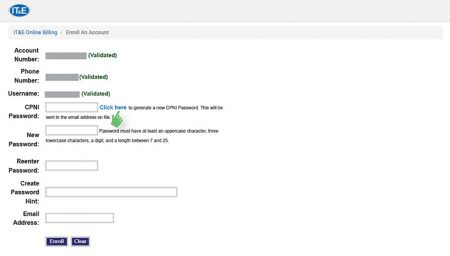 Create a password, password hint, and enter a valid email address.
Select Enroll.
Note: If you do not have a CPNI Phrase, you can have one sent to your email address on file by selecting "Click Here". If you do not have an email address on file, please call our customer care center or visit one of our stores.
Step 4

You will be taken to a confirmation page once everything is complete. Return to mybilling.ite.net and input your username and password to start managing your account the easy way.
Frequently Asked Questions
Who can sign-up for mybilling?
MyBilling is open to all corporate and residential postpaid GSM, HSPA, or LTE subscribers. You will need to have access to the master account information.
What if I have an existing online billing on the old website?
Please re-register with our new website in order to take advantage of our new features.
What is mybilling and how is it different from our existing website?
The new online billing has enhanced features that will now allow our customers to:
• Manage online account
• Review 6 months worth of billing statements in PDF
• Enroll in auto-pay
• Make one time payments
• Review payments & adjustments
• Change username & password
What information will I need to register for mybilling?
You will need the following:
• Your 13-digit account number
• A phone number
• Valid email address on file
What if I do not have an email address on file?
You will need the following:
• If you have a CPNI password on file with IT&E, you may contact our call center to set up an email address at 922-4483 (Guam) and 682-4483 (CNMI)
• If you do not have a CPNI password set up with IT&E, please visit one of our store locations to set up your password
What is CPNI?
Customer Proprietary Network Information (CPNI) is personal and confidential information that involves both the customer's purchasing and calling habits. Examples of CPNI include phone numbers called and received by a customers, frequency, duration, and timing of calls; as well as services and features.
How does CPNI affect you?
If you call or visit any of the IT&E stores, you will be asked for the CPNI password or Question/Answer you provided when you signed up for a service. If you do not have this information, you will are required to create one for future reference. In order to release any information without a CPNI password you must present a valid photo ID to verification.
I have forgotten my password. What should I do?
We do have the "forgot password" feature, you can click on which will indicate your password hint.
When will the billing credit appear on my account?
The credit will appear on the next billing invoice from date of sign up.
Can I still recieve a paper statement if I enroll in mybilling
Yes, there is a feature on the online website where you can choose to opt in/out of paperless billing.