It's time for a mid-month streaming marathon!  From sports to long-anticipated sequels to captivating original series, September is the month to stream entertainment in the comfort of your own home. Discover cinematic masterpieces from the comfort of your own home with a streaming service and a Home Internet bundle. Now's the best time to save on your Home Internet with a free streaming device and gift cards when you sign up.
So, grab your snacks, subscribe to a bundle of savings, and get ready to stream the latest entertainment.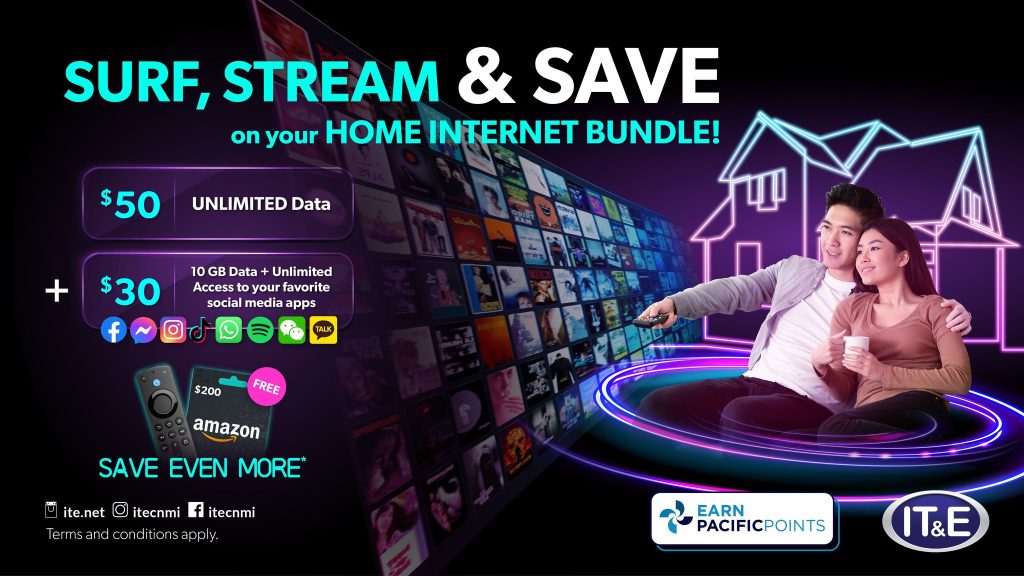 You don't need cable to enjoy Sunday Night Football this season! If you missed the Kickoff last week, don't worry! All NFL games leading up to the Super Bowl will be available to stream LIVE on Peacock. Catch the latest game this Sunday at 7 pm Eastern Time. (That's 9 am on Monday on Guam) So be sure to tune in! Check out the schedule here.
In between games, check out the latest NFL news, commentary, and more on Peacock's NFL hub.
Escape the ordinary into high fantasy with the second season of Wheel of Time, now available on Prime Video. Will the identity of the chosen one be revealed? The first episode premiered on September 1, with weekly episodes dropping every week. Or catch up on the full first season as you wait for all new episodes to be released.
Gather the family around to rediscover a Disney classic. The Little Mermaid live-action reimagining is now on Disney+. Dive into a magical tale with Ariel, Flounder, Sebastian, Prince Eric, and all your favorite characters and music. Find the original animated and other Disney classics on the platform, as well.
If family is important, but so is action and fast cars, head over to Peacock to stream Fast X, the latest film in the Fast & Furious series. Dom Torretto and his family return to confront the most lethal opponent they've ever faced. The other installments of the series are available on the platform for a marathon that will get your adrenaline pumping.
Are you in love with love? Netflix's latest romance movies and shows are available for your swooning pleasure. Stream Love at First Sight to find out if love can find a way to reunite two love birds that met on a connecting flight to London. Or dive into the second season of Surviving Summer to for all the drama and romance on the waves.
Take a break with a fun fairytale mystery that will keep you guessing with Once Upon a Crime. Can you solve the mystery? Little Red Riding Hood must solve a mystery during the royal ball with Cinderella.
Have yourself a good laugh with the three-part stand-up comedy special: Michelle Wolf: It's Great to Be Here. This fiery comedian takes on relationships, culture, and more.
It's all just a click away!
To learn earn more about how to save on your Home Internet Bundle at click here IT&E CNMI and here for IT&E Guam. You could get a FREE Amazon Fire Stick and get up to $200 in Amazon gift certificates on select plans.