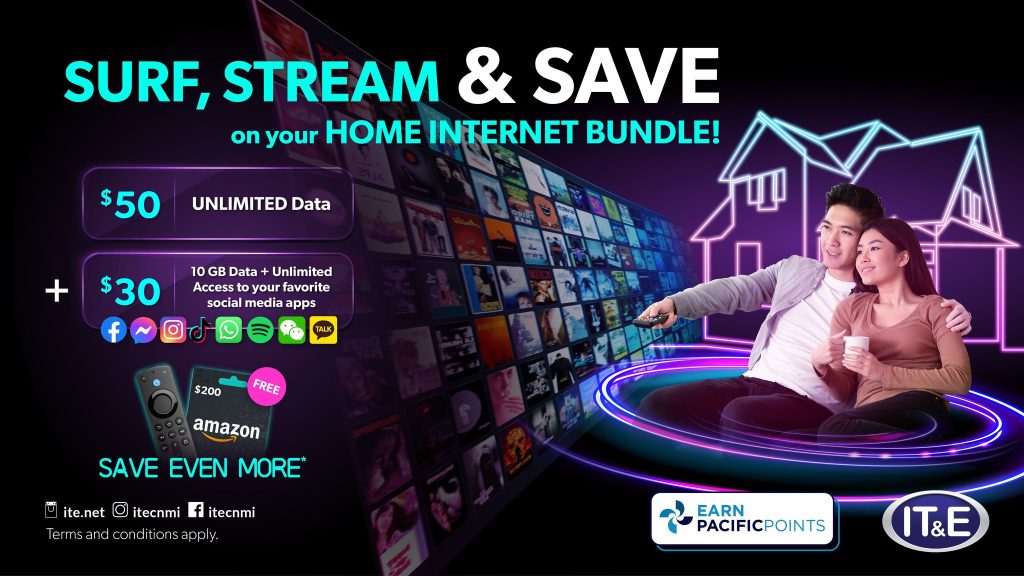 Missed it in theaters? Recreate the silver screen experience without the cost of tickets, drinks, and snacks. Watch the most recent blockbusters in the comfort of your home with IT&E Home Internet and a subscription to a streaming service.
As of today, the following movie titles left the theaters earlier this year and are now available to stream:
Knock at the Cabin
Streaming on Peacock
In M. Night Shyamalan's latest thriller, a family are taken hostage on their vacation and forced to make a choice to prevent the apocalypse.
Magic Mike's Last Dance
Streaming on Max (previously HBO Max)
The infamous male dancer, Magic Mike, he heads to London to entertain a new audience.
Antman and the Wasp: Quantumania
Streaming on Disney+
Join Antman, Wasp, and family on an action-packed adventure in the Quantum Realm.
(Family-friendly)
Creed III
Streaming on Prime Video
Adonis Creed gets back in the ring for another match to face-off against a former friend.
65
Streaming on Netflix
An astronaut and his passenger must survive and find a way to escape a dangerous pre-historic Earth.
Shazam: Fury of the Gods
Streaming on Max
See what Shazam and his super family are up to as they battle powerful ancient beings.
(Family-friendly)
Dungeons & Dragons: Honor Among Thieves
Streaming on Paramount Plus
You don't have to know anything about the role-playing game to enjoy this action-filled fantasy.
(Family-friendly)
The Super Mario Bros. Movie
Streaming on Peacock
The world's favorite Italian plumber and his brother set off on an unexpected adventure with all the iconic characters from the video game.
(Family-friendly)
Renfield
Streaming on Peacock
This comedic portrayal of Count Dracula by Nicolas Cage as he works to outwit his rebellious servant is sure to entertain.
Guardians of the Galaxy, Vol. 3  
Streaming on Disney+
Star-Lord returns for another adventure, determined to rally his team of misfits to save the universe and a dear friend.
(Family-friendly)
When you subscribe to a streaming service you also get access to thousands more movies and shows for more value. With IT&E Home Internet and a streaming subscription, you'll be able to access your favorite content and save.
Learn how you can save up to $700 on your CNMI Home Internet at https://store.ite.net/internet-bundles-cnmi-tool/.