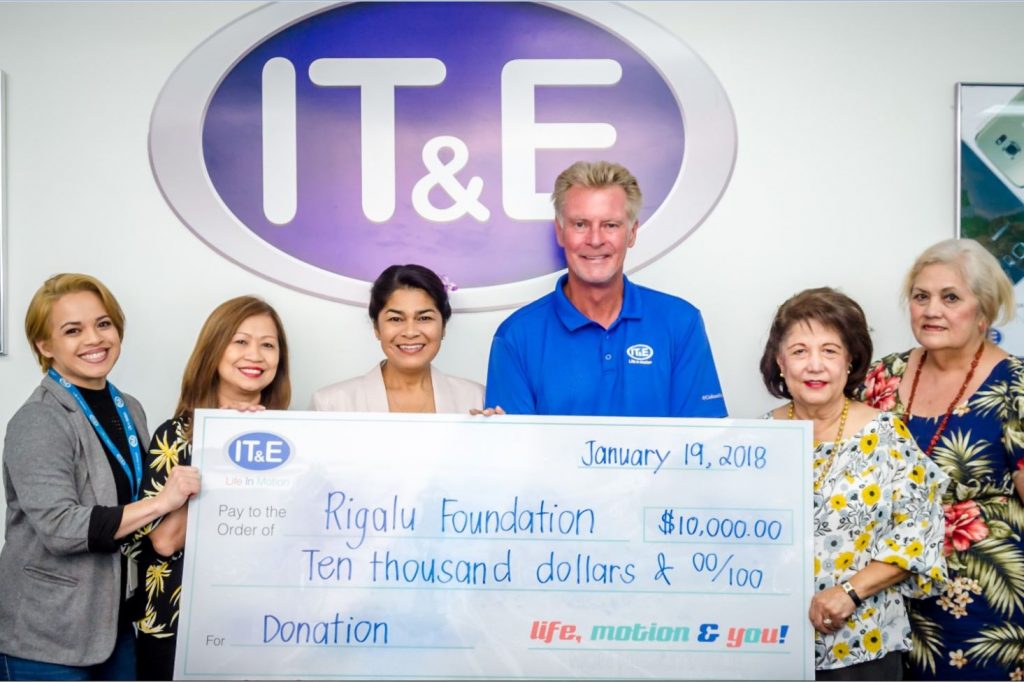 In support of the First Lady of Guam's mission to construct a foster home, IT&E presented the First Lady's Rigalu Foundation with a donation of of $10,000.
This donation will help to support the furnishing of a much-needed facility to house foster children who are found in emergency situations. The home will be built from the ground up. Once completed, it will accommodate up to 12 foster children and will feature fully functional facilities, including a library, playroom, kitchen and playground.
In November, IT&E presented a donation of $2,500 to the First Lady's Rigalu Foundation to go toward the foster home.
"We were compelled by the First Lady's efforts to create a positive environment for our island's foster children when they need it the most," said James Oehlerking, Chief Executive Officer, IT&E
"A heartfelt thank you, IT&E, for their generous donation. With your help, we are closer to our goal of building a facility that can be filled with the comfort, safety and love our foster children deserve," said Christine M.S. Calvo, First Lady of Guam.
PHOTO CAPTION (From left) Angela Rosario, director of product and marketing at IT&E; Susana Ligeralde, chief financial officer at IT&E; First Lady Christine M.S. Calvo; James Oehlerking, CEO of IT&E; Lina McDonald, president of the First Lady's Rigalu Foundation; and Marie Dela Rosa, board member of the First Lady's Rigalu Foundation.