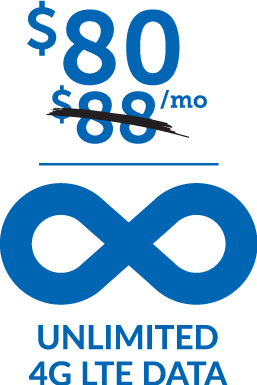 Get up to 30% OFF select iPhones when you sign up for unlimited 4G LTE data on the Freedom Plan. Enjoy a $50 credit on your account when you switch over!
What does the $80 Freedom Plan include?
The Freedom Plan includes Unlimited Talk, Text, and 4G LTE Data! Truly Unlimited Data with no throttling or data caps!
Will the discounted Freedom Plan be for the duration of my contract?
Your Freedom Plan will be $80 a month throughout the duration of your contract.
How can I avail of the $50 port in credit?
Easy! Simply just sign up with IT&E services and port in your number from a different carrier.
What would I need to bring to transfer (port in) my number?
Just bring your most current billing statement from the carrier you are porting out from.
What will my $50 Port-In credit be applied to?
Your $50 Port-In credit will be applied to your next month's billing statement.
Promotional Handset Pricing
What plan must I activate to avail of promotional pricing?
Sign up on a $50 plan or higher to avail of promotional pricing of Apple devices.
If I sign up on the Freedom Plus Plan ($50) with Unlimited 4G LTE data can I avail of promotional pricing?
Yes, Freedom Plus Plans are eligible for promotional pricing of select handsets.
Can I use other discounts with this promotional offer?
No other discounts can be used with this promotion.