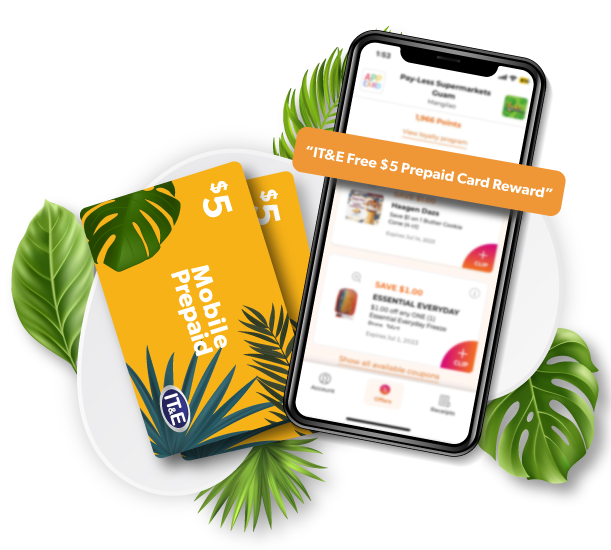 Fill up your cart and your load with Maolek Rewards
Add "IT&E Prepaid Card" to your grocery list for an easier way to SAVE and stay connected. We've partnered with Maolek Rewards at Pay-Less Supermarkets to make your Prepaid experience more rewarding.
FREE Prepaid Load!
From now until December 31, 2023, head over to Pay-Less Supermarkets to redeem a FREE $5 IT&E Prepaid card with every $50 worth of Prepaid cards you purchase. Simply log in to your free Maolek Rewards account upon checkout. Once you've purchased enough Prepaid cards, you'll be able to redeem a voucher on the Maolek Rewards app that you can activate to get for your FREE Prepaid Card at Pay-Less Supermarkets.
The savings on Prepaid cards add up to more cash in your wallet for you and your family!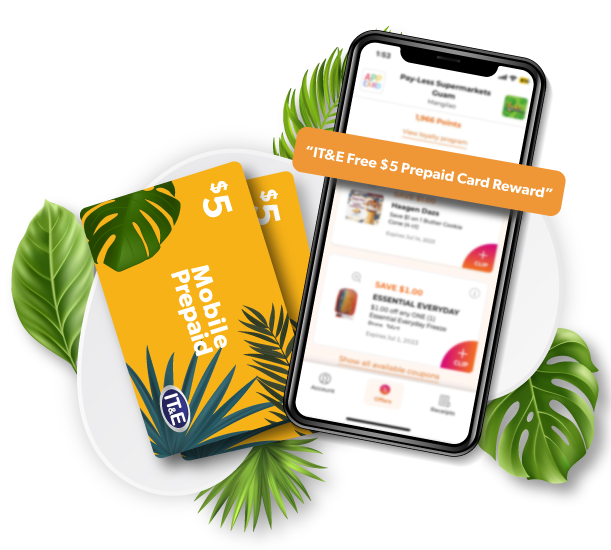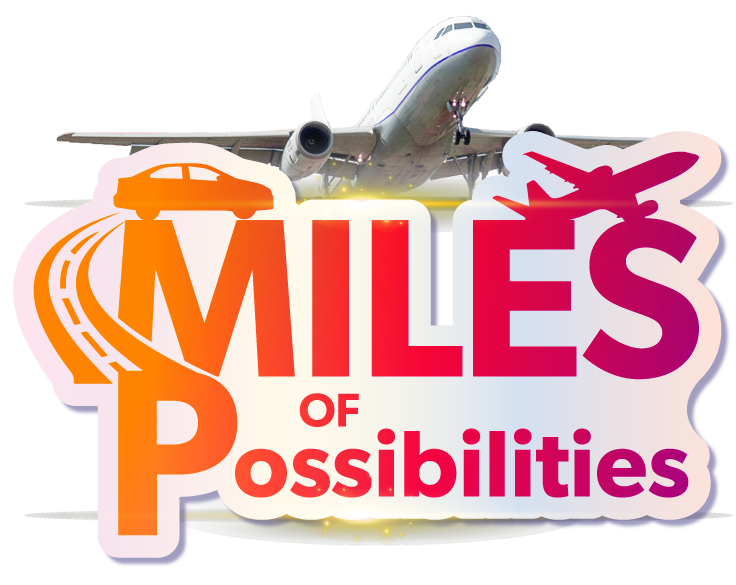 Enter to WIN
Your next Prepaid Card activation could WIN you more than free load. While you're purchasing Prepaid Cards, you'll be entering to win your choice between 60,000 United MileagePlus Miles to take the vacation of your dreams or $1,000 worth of Shell gas to fuel your everyday adventures. From May to December 2023, IT&E is giving away these prizes to two lucky Prepaid subscribers from Guam every month!
To enter, simply use your Prepaid number to stay in touch with who and what matters most. Before you know it, you'll be making memories in Japan or Korea, soaking in the sun in Palau, or strolling around your island without a care in the world!
Once you enter, you're eligible to win all the monthly giveaways and can win more than once! Entries in one month will roll over to the next month. The more Prepaid load and plans you activate, the more chances you get to win through the entire contest period.
Your Prepaid number will be automatically entered once you make any eligible Prepaid transactions. Winning Prepaid numbers will be randomly selected and notified after the end of each month, so be sure to keep your number active.