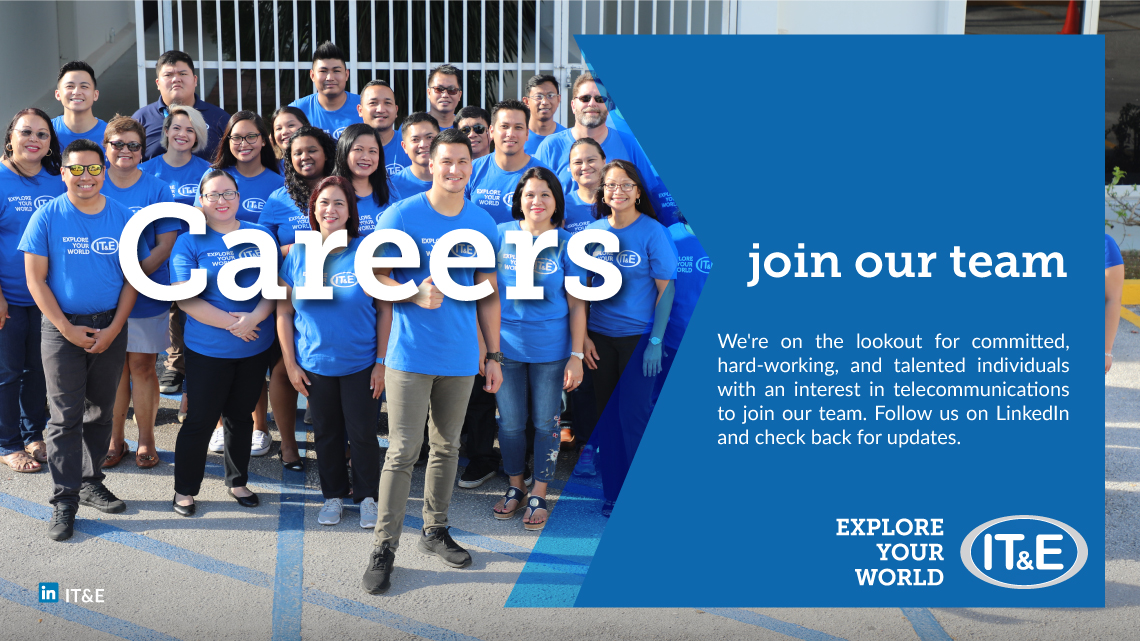 Welcome to the IT&E Application for Employment
Notice to all Applicants Applying for Jobs at IT&E
All applicants are required to submit the following documents before being considered for a position at IT&E:
• IT&E JOB APPLICATION
• AUTHORIZATION TO RELEASE LETTER
• VOLUNTARY SELF-IDENTIFICATION OF DISABILITY
• VOLUNTARY SELF-IDENTIFICATION DISCLOSURE FORM
For the self-identification forms, applicants have the option of self-identifying; however, if they choose not to self-identify, they are required to indicate that they do not wish to self-identify and then submit the forms. Please read the self-identification forms for why you are being asked to submit them.
No applicant will be considered if we do not receive all required documents.
Applicants may attach a copy of their résumé to the completed IT&E application.
Please do not include a picture of yourself or personal information that is not relevant to the position, such as: race, nationality, age, weight, height, religion, political affiliation, gender, marital status and any other personal information that is not relevant to the position applying for.
Thank you for considering IT&E as a place of employment.
As an Equal Opportunity/Affirmative Action Employer, we afford equal opportunity to all applicants and employees for hire and promotion without regard to race, color, origin, gender, age, marital status, religion, veteran status, gender identity, sexual orientation, pregnancy or disability or genetic information.
We are also a Drug Free Workplace.
C.N.M.I. Human Resource Office
P.O. Box 500306
Saipan, MP 96950
Telephone: 670-234-6600
Guam Human Resource Office
122 W. Harmon Industrial Park Road, Suite 103
Tamuning, GU 96913-4164
Telephone: 671-922-4442