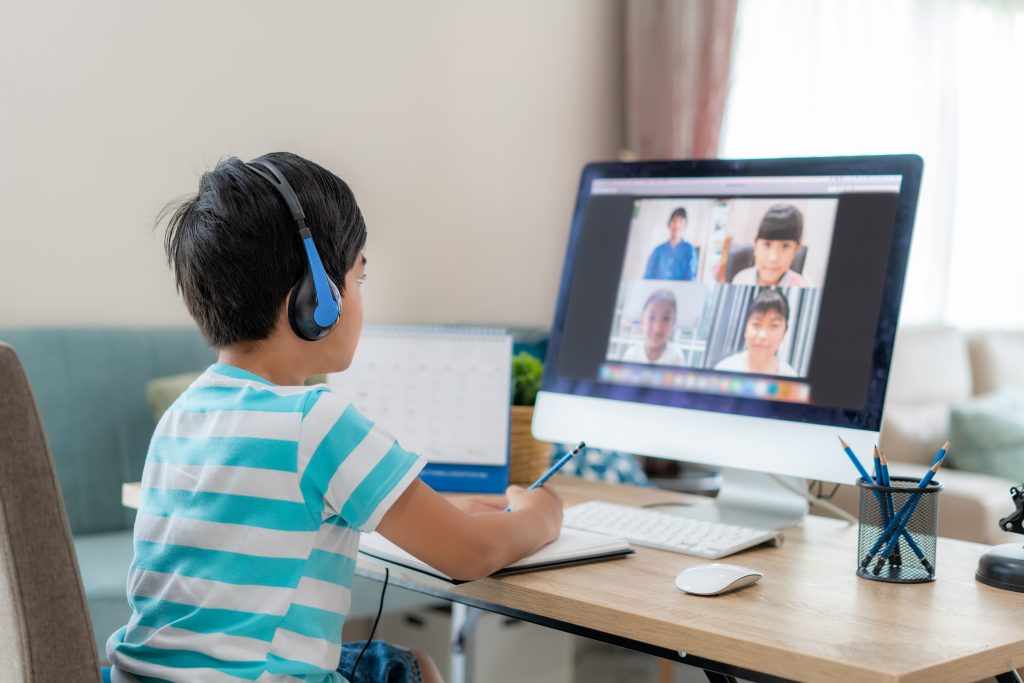 This time last year, parents were sending their kids off to school, where the kids would say "hi" to friends in the hallway before finding their seats in their classroom. This year, students are flipping through their packets or downloading lessons from the internet. Parents are wondering how they can give their children the support they need to keep up their grades.
With Guam schools delaying in-classroom learning and public schools in the CNMI resuming remote learning in September, both children and parents are having to adjust to a new form of learning and a new home life. It may seem daunting, but with a few changes in the home and a dash of discipline, students can be set on a path to succeed.
Read on for some tips for making at-home learning easier.
Set up a dedicated study space
It can be hard to concentrate at home because "home" usually means relaxing or playing. Having a separate space specifically for school work will help put the mind into study mode.
Ideally a study space will be away from any distractions, like toys or games. You can decorate the space to personalize it and make it a space one would be excited to spend time in.
For some, at-home learning will be taking place at a kitchen or dining table, or the computer might be in a family room, and that's okay. Try to minimize distractions by asking members of the family to avoid going in and out of the room during study time.
Wherever your study space is, set up all your school supplies and books before starting lessons. Whether learning takes place at a special desk or at the dining room table, the presence of school supplies and books signals that it's time to get to work. Plus, constantly getting up to find something is a big distraction.
Establish a routine
Setting a routine similar to a regular school schedule can also get the mind into study mode. When you have a routine, you'll spend less time making decisions and more time getting to work. Children will know what's expected of them and will learn to do certain tasks on their own.
Establishing a routine will also let others in the house know when to keep it down, if needed.
This can be as simple as setting alarms on your phone to mimic a bell schedule. Set aside blocks of time for each subject or for certain activities. Include lunch, breaktimes and even recess for kids to stretch their legs. It's easy to forget that everyone needs a break, even when at home. Remember to set a bedtime and a morning alarm to encourage healthy sleeping habits.
Create a routine that is easy to follow and stick to it.
Be organized
Being organized is a helpful skill for a student regardless of where he or she is learning. Stay on track of due dates by setting calendar reminders on your smartphone and set goals for the day. Smartphones already have apps for reminders, to-do lists and calendars. There are also plenty of free apps that can also help with this, like Google Calendar for keeping track of due dates and tasks, or Evernote for creating to-do lists.
Start the day by going over to-do lists and upcoming due dates. Make it part of your daily routine. Not only will this prevent assignments from being forgotten, the time spent planning for the day is a great way to prepare mentally and get into study mode.
Stay connected
Internet or mobile data is essential for students to do research, contact teachers for help, interact with classmates and finding additional resources.
Choosing the right internet plan or data plan is a must to provide children the reliable access to the materials they need.
To keep children focused, set up parental controls to block websites or apps that may be distracting or that are unsafe. For more on how to do this check out the Family Link app for Android users or learn more about setting parental controls on your iPhone. These do require the parent to also have their own Google and Apple account.
Most importantly, remember to be positive and celebrate accomplishments.
At-home learning might not be normal, but it's an opportunity for parents and children to become closer and learn from each other.